Agrotourism in Dieng Plateau, Central Java
---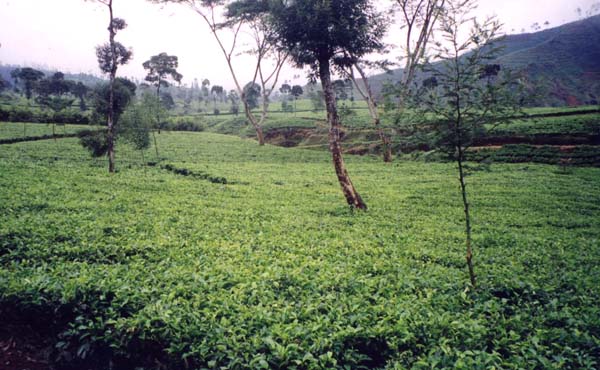 A wonderful tourist spot resides in Central Java Province called Dieng Plateau. The fact is that it is part of Banjarnegara and Wonosobo District. Many types of tourist spots are available there so visitors can choose the one that suits their preferences the most. For example, they can visit local farms in Wonosobo and enjoy agro-tourism. Dieng owns numerous unique plants and fruits which don't grow in other regions, after all. The most famous one is Carica or mountain papaya. However, other unique plants also grow there including candlenut, Dieng nut, potato, and tamarillo.
The Nuance
Dieng Plateau is a highland and it features cold atmosphere. Still, it owns several volcanic craters which are similar to those of Yellowstone. When it comes to agriculture, Dieng has an excellent soil quality. No wonder, most of the people who live in that region work as a farmer. The fact is Dieng becomes a significant producer of potato, carrot, and onion. In a specific season, it is also known for its tobacco. Even though the soil is fertile, it requires an intensive care by the farmers especially in dealing with erosion.
Enjoying Dieng Agrotourism
Tourists who visit Dieng Plateau can explore some villages and regions to conduct agro-tourism, especially in Wonosobo District. The best recommendation is to visit local farms that produce a unique and sweet fruit called carica (mountain papaya). It has the yellow color and sweet taste, which becomes the main souvenir there. Like the name suggests, the shape is similar to papaya but it is smaller. The locals take advantage of the fruit to produce syrup and sweets, which are sold in several local stores. As an alternative, tourists can directly visit the farm and get carica from the farmers.
The next famous product is tamarillo – "terong Belanda". The locals often sell it to visitors either in the fresh or juice form. It tastes great and provides amazing health benefits to the body. Not to mention the price is quite affordable! Sometimes, the locals even allow tourists to come with them to harvest the plant. It is definitely a new experience for everyone. Getting closer to nature and enjoy Dieng agro-tourism help everyone to learn the beauty of Dieng Plateau, especially its farming industry.
In Wonosobo District, a part of Dieng Plateau, tourists can also enjoy a special agro-tour in Tambi Tea Plantation. It is an alternative for those who want to experience local farming activities and buy some fresh plants and fruits that belong to Dieng. This can be done during the harvest time or other occasions, as long as the owner of the farms has given permission to visitors.
Nearby Attractions
Sindoro Mountain
Sumbing Mountain
Tambi Tea Plantation
How to Get There
Here is the thing. The best location to enjoy Dieng agro-tourism is in Wonosobo City. Coming by bus is the most common thing to do to reach Dieng. In this case, the prime destination is Mendolo Bus Station. Once they get there, they can simply take any local transportation service to nearby farms and Tambi Tea Plantation.
Where to Stay
Tirta Arum Hotel
Dewi Hotel
Pison Hotel
Surya Asia Hotel

Latest News
One of the many Dutch heritage forts, Van Der Wijck Fort is unique because the entire building is made of red brick. You've seen? This fort with an octagonal plan looks more charming with its red color, compared to Dutch forts which are generally colorless or white. It looks like the fort from the front and inside uses red bricks, but still with the characteristics of a Dutch fort in Indonesia which has a large building structure, such as windows, doors and rooms. With an area of 3606,625 square meters,…
---
Magelang has a number of temples as the favorite tourist destinations. Besides Borobudur, you can visit several other places, such as tourist villages. There are several tourist villages around Borobudur Temple with a unique and interesting atmosphere. In addition to saving nature, you can also get to know the culture behind it. Temanggung VillageTemanggung Village was viral because it was called Nepal van Java. The view of the village at the foot of Mount Sumbing is really epic. Tanjungsari VillageIf you are interested in the process of making honey, you…
---
Punuk Sapi BeachPunuk Sapi Beach is also popularly known as Pantai Lemah Abang which means "red land beach". It is named so because this beach is indeed filled with mounds to hills with red soil that at first glance looks like a cow's hump (punuk sapi is cow's hump in English). This beach has black sand, but it is also beautiful like the white sand beaches. There are hammocks and swings that you can use to relax, as well as take pictures from a height. This beach is located in…
---
Arjuna Temple complex is the most photographed and visited of the surviving temples on the Dieng Plateau. Situated just a few hundred meter from the homestays in Dieng village, they are an obvious first stop on a tour of the sights in the area. Though they are far from the most imposing of Javanese temples, they are the earliest surviving Hindu temples in Central Java, so they are of great importance historically. Built a century or two before the great temples around Yogyakarta and Magelang, they mark the original phase…
---