Kailasa Museum in Dieng Kulon Village, Banjarnegara District
---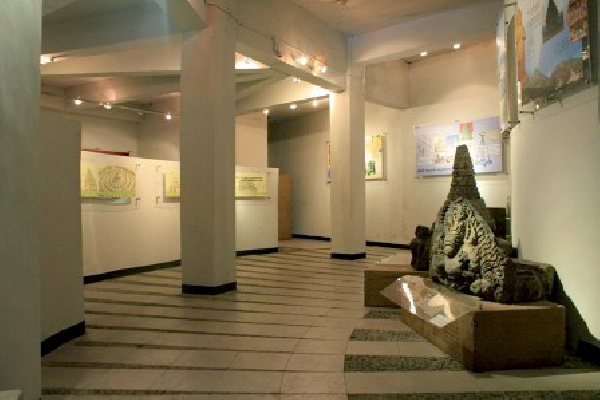 In Dieng Kulon Village, travelers have heard about a famous tourist spot called Dieng Plateau Theater. Is that all? More vacation destinations exist, and they are all worth a visit. Here is an example. The name is Kailasa Museum, which becomes a significant site to learn history related to Dieng. These include beliefs, locals' journals, history, animals, plants, and much more. That means the museum is a perfect vacation destination for those who love both local tradition and history! It is also popular amongst families with kids, providing valuable information and education to visitors.
The Nuance
Residing on a highland with the measurement of 560 m2, Kailasa Museum looks majestic and unique. It consists of two buildings, which are the new structure and the original one. According to the locals, the museum was built in 1984 and chosen as a recommended tourist spot in Dieng Plateau. Mostly, it stores things that relate to Dieng temples and other historical items. In terms of architecture, it features a simple design and sturdy aura! Somehow, visitors are likely to take pictures in front of the museum before exploring it.
Exploring Kailasa Museum
Once tourists enter the museum, they may see numerous unique items like makara, mala, arca, kemuncak, nandi, etc. Those are parts of local temples and they are stored in the first building. Here is the question. What is the purpose of storing those items? The prime motive is that the government tries to protect them. It is better than leave them neglected out there. Another reason is to prevent bad people from stealing those relics. Hopefully, they become the major attractions in the museum, so more tourists are interested in visiting Kailasa.
Apart from the parts of temples, visitors can read history about the formation of Dieng Plateau. It is said the site was formed due to the explosion of old Prahu Mountain. This information is indeed valuable, especially for tourists who want to learn a history of Dieng. Is that all? Kailasa Museum also offers information about natives' belief system and sources of Andesite stones, which are used to build temples. Not to mention the guests can learn some culture and arts of people who live in Dieng, especially the kids with dreadlocks.
In terms of name, it is inspired by the mountain on which God Shiva lives. Another reason is because of the location, which is on a highland. No wonder, it features beautiful nature views too. The museum even has a special stage, on which tourists can use for partying, gathering, and much more. Above all, they can witness breathtaking views from that site. Have no worries. Kailasa Museum has good facilities like toilets and a small mosque.
Nearby Attractions
Dieng Plateau Theater
Gatotkaca Temple
Arjuna Temple
Ratapan Angin
Sikidang Crater
Balekambang Lake
How to Get There
For those coming from Wonosobo, their prime destination is Batur Sub-district. It takes roughly an hour and the distance is 26 km. Once they reach Batur, the next destination is Dieng Kulon Village. The museum resides near to Gatotkaca Temple and it opens from 7 am to 4 pm.
Where to Stay
Budjono Hotel
Puspa Indah Hotel
Gunung Mas Hotel
Arjuna 2 Hotel